Mediterranean Sailing Trip - August 27 through September 7, 2003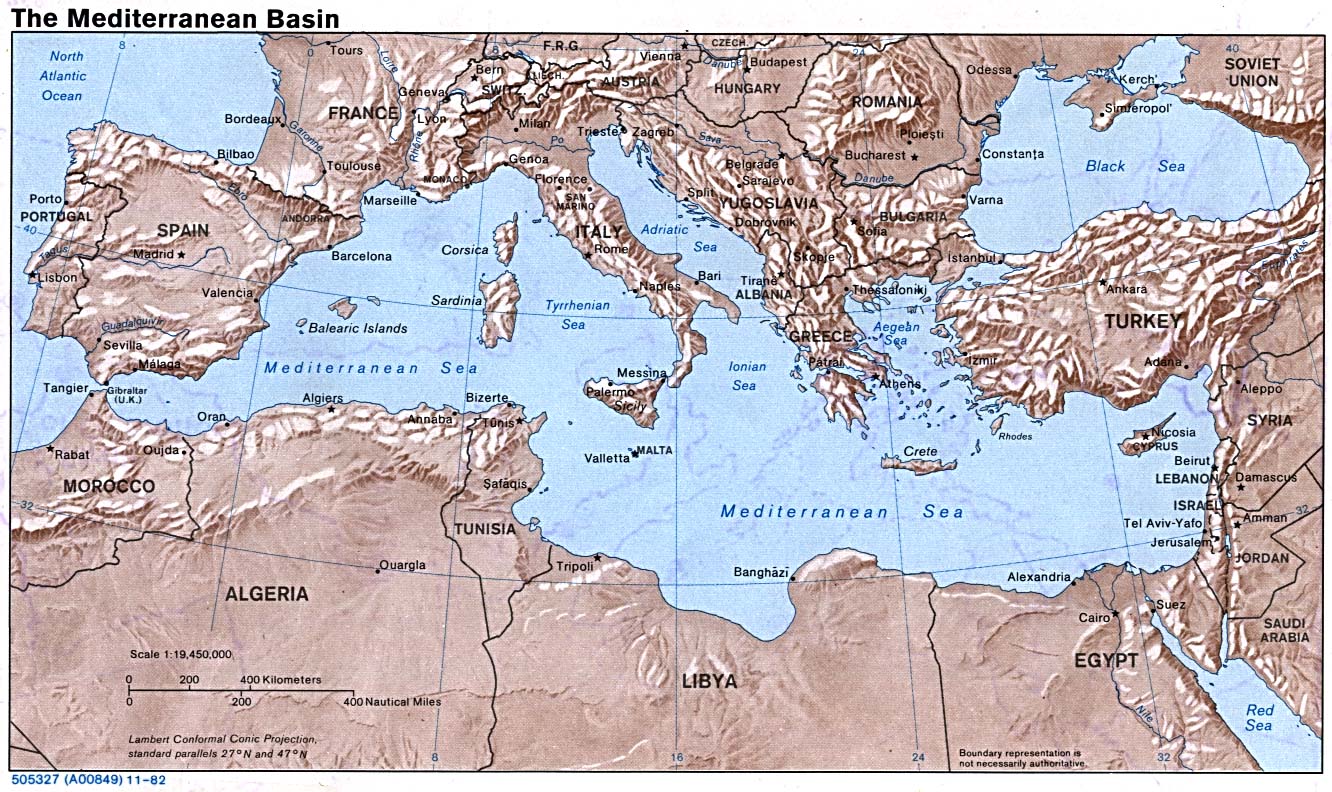 The sailing trip - Malta to Palma, Mallorca
Flying into Valletta, Malta. Malta is just down from Sicily.
Then sailing to Palma, Mallorca. Mallorca (pronounced Mayorka) is the middle (and largest) of the Balearic Islands just off the eastern coast of Spain.
Then regatta racing at Mallorca with the Oyster fleet.
John, the boat owner, said something interesting when I arrived in Malta - "The island and also all the people are still stuck in the 15th century waiting for the Knights of St. John to come back." What did this mean?
Being curious, I looked this up when I got back to Phoenix.
The Knights of St. John were a powerful military force during the Crusades and had been driven from the holy land by the Muslims after the fall of Constantinople. For 7 years they were without a base. In 1530 the emporer of Spain, Charles V, gave them the Maltese islands in return for the annual presentation of a Falcon to his viceroy of Sicily and the securing of Tripoli in Libya against the Muslims. This, of course, drew fresh attacks from the Ottomans. In 1565, Solyman II gathered all the forces of his empire to dislodge the Christian Knights from their new retreat. The siege of Malta lasted for four months. The Turks has already taken possession of a part of the island, destroying nearly the whole of the old city, slaying half the knights and almost 8000 soldiers, when Malta was delivered by an army of relief from Spain. The superb leadership of the grand master Jean Parisot de La Valette, the sustained heroism of the members of the order, and the endurance of the Maltese population prevented one of the most famous seiges of history from ending in disaster. In retreating the Turks are said to have left 30,000 slain. A new city had to be built -- the present city of Valetta, so named in memory of its valiant grand master who had sustained this siege. Malta, however, was not rid of its most dangerous adversary until the battle of Lepanto (1571), in which the combined fleets of Philip II, the Knights of St. John, Venice, Genoa, Savoy and the pope dealt the Ottoman fleet a fatal and final blow.
In 1798, Malta, the very centre of the order of the Knights of St. John, was treacherously surrendered under the grand master, the Count von Hompesch, to General Napoleon Bonaparte when he made his expedition to Egypt. And the Knights of St. John were dispersed.