Malta - 2003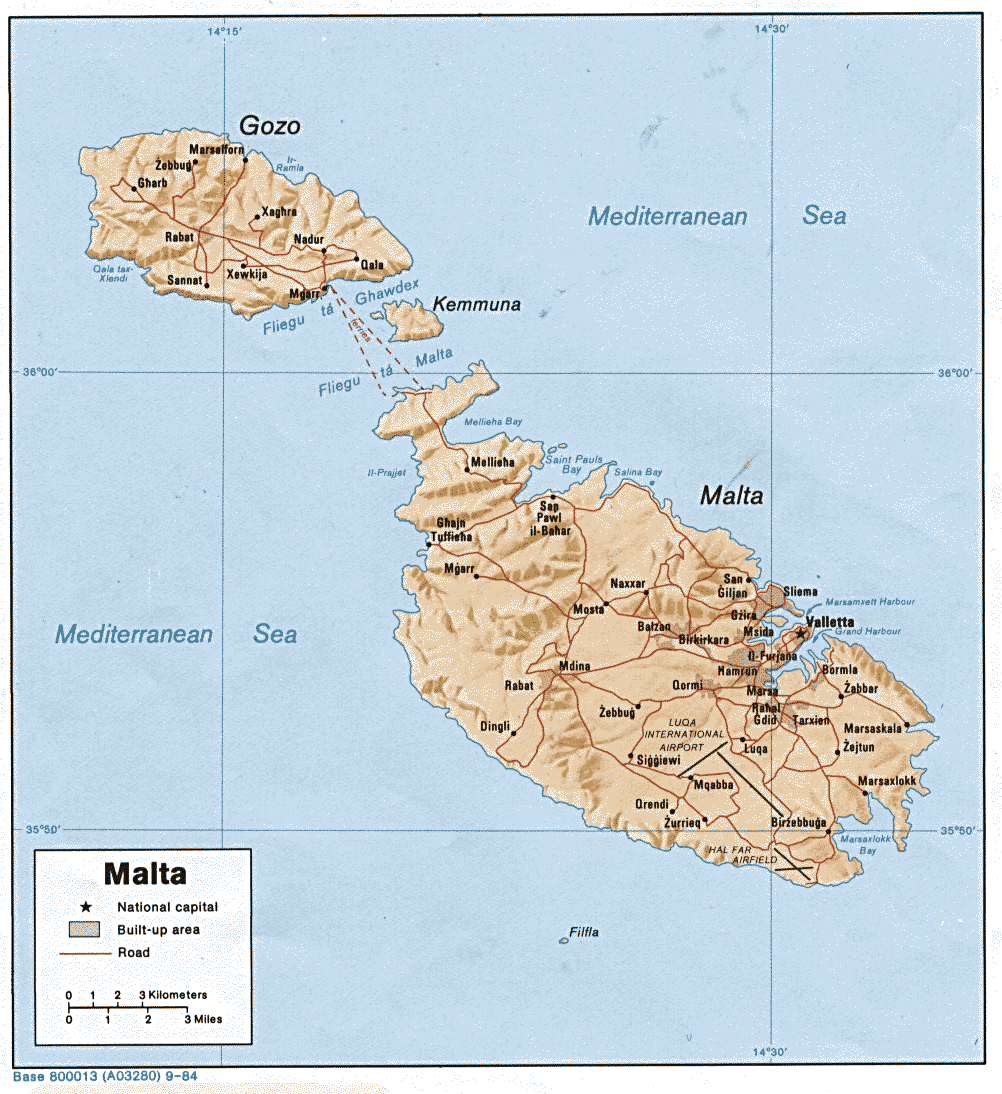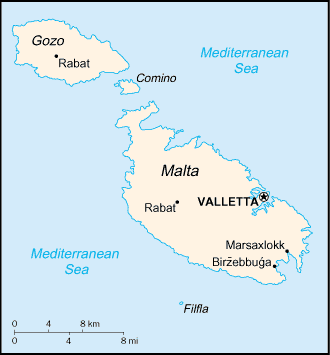 Click on a thumbnail to view the picture.


Everywhere is old stone buildings and walls. Some with a new face on them but most are deeply weathered and hollowed by the centuries of elements that have worn on them.
John described Malta as being stuck in the 15th century - as being very Arab, but also very Catholic. It does seem very traditional, with couples and families out walking along the waterfront in the evening. They seem in no hurry to enter the modern world and seem to have a very relaxed and traditional lifestyle.
The night we set sail from Malta we had a nice dinner in Valetta and then back to the boat and a suspected water leak. When we left for dinner, the water pump was kicking on intermittently to keep the fresh water system pressurized. This is not a good sign, we seem to be losing pressure somewhere in the fresh water system, and of course we do not want the interior hull of the boat to be accumulating our fresh water, but we also do not want to run out of water in the middle of the sea.
It is midnight so it is quiet enough to try and pinpoint the leak and we finally discovered the leak behind the kitchen sink. A hot, sweaty and humid job, even at midnight. John is working with screwdrivers in the cramped mechanics room, sweating in the still and muggy heat to try and remove panels to access the leak. He finally removed enough panels to discover that the water filter had split. Back to the ships inventory to find the last spare water filter. Replacing it was not hard, but it was located directly above the motor, and the bilges under the motor had accumulated all the leaking water. They had to be scooped out with first - "a cup on a string", and then later the dingy scoop. Buckets of oily water to be filled, carried up the hatch stairs and dumped over the side. Muggy and hot!

Finally cleaned up! Now to release the boat from land. Sailing boats are not really meant for land. We must unhook all our shore connections - water and power. Then raise the dingy up on the back davits, take down and store the gangplank to shore and then un-tether the boat from all the dock lines and mooring lines that hold it loosely but securely. Finally it is loose - about 1:00 to 2:00 in the morning and we are silently motoring out of the harbor.

Back to Mediterranean Sail Home Page