Mallorca - pronounced Mayorka - 2003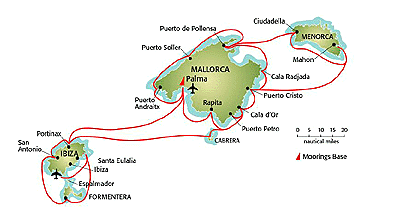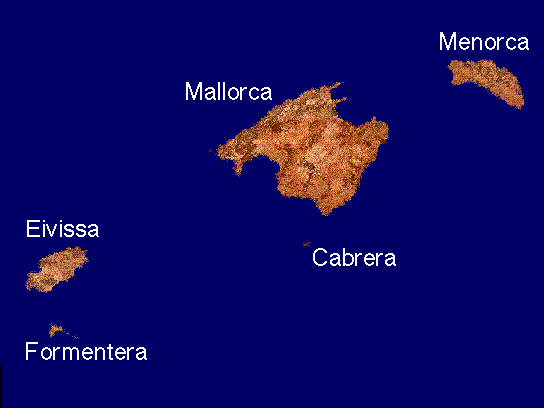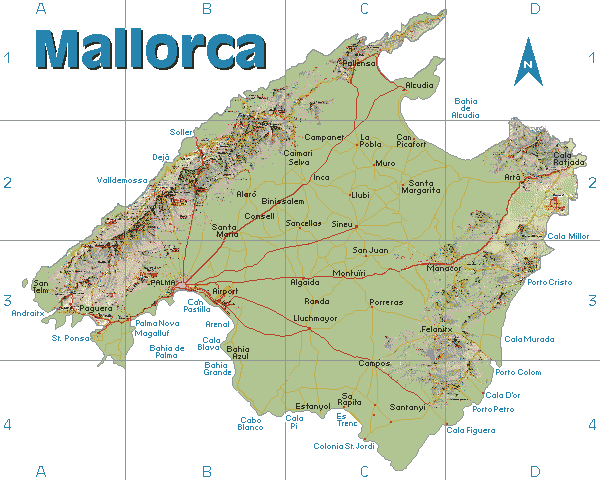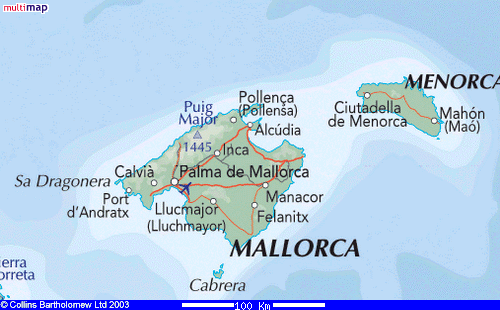 After docking the boat that night, Wim and I walked up into the old town part of Palma. Most everything was closing up by then. But everything was, well... very ancient looking - small bars, shops and restaurants all tucked into the non-stop stone facades of five story buildings lining ten foot wide streets. We ended up at the Corner Bar - where we happened to end up most every night. It caters, in particular, to the english speaking boaters. Wim even ran into some people he knew from the Oyster fleet.

What a difference between here and Malta! Palma is a modern city in an old town. Quite contemporary, just placed in an ancient setting. Malta, on the other hand, still seems to be living consistent with it's ancient appearance.



The Oyster fleet at Marina Real. Packed in like Sardines in front of the clubhouse. You always hated to see that last boat coming in after the day's racing, because he was usually going to try and pull in right next to us, and there was never enough room without a lot of pushing and shoving.

For the first half of our first day in Palma we cleaned and scrubbed on the boat. Fortunately it was an overcast day and so it was somewhat enjoyable - as enjoyable as cleaning a boat can be anyway.





Streets of the old town - Palma.

Most of the days followed a familiar pattern. The morning was free to explore Palma. We were usually back at the boat around 10:00 AM to prepare for the day's racing. Racing until the mid-afternoon. Then free again to explore until about 7:00 PM. Then some sort of dinner/event for the Oyster owners. One evening we got a guided tour through the Parliament building of Mallorca. One evening's dinner featured roast suckling pigs - head and all! And one evening's performance featured Flamenco dancers.

I would usually spend about an hour at the Internet Cafe and then walk around exploring Palma. One day there was a lady getting a shower on the sidewalk in front of her apartment. Of course she had all her clothes on, but her kids were pouring containers of water over her and she was washing her hair right there! One of the street venders that I met, a girl in her 20s, was from Argentina, had lived in Florida, and was now selling her jewelery on the streets of Palma de Mallorca. Everyone that I ran into spoke very good english, in fact they were hiring at the Internet Cafe, and a requirement was to be fluent in both english and spanish.




Around town - Palma.

One day, as we were motoring out of the harbor to the race starting line, we got caught in a horrific storm. It started to rain a little, so I had gone below to put on a light rain jacket. With about 10 seconds warning, a fierce storm blew down on us. We were under bare poles only, but the wind still layed us almost over flat it seemed. Even though we were under power, we could not point the boat up into the wind. We could only see about 20 yards in any direction and the boat was not manageable. We were constantly afraid that at any moment the rocky breakwaters or another boat would suddenly appear on a fast collision course. Eventually, when the storm passed, we realized that we had been blown about a quarter mile back into the harbor without even realizing it. We were supposed to race out to the small Cabrera islands that day, but they canceled the race, and instead had a smaller race in the bay later that afternoon. And, believe it or not, we almost couldn't do that race because there were NO winds!







The last day's race. Palma to Andratx. The wind was behind us and the spinnakers were flying. In Andratx they had a buffet appetizer bar waiting for us. One of the appetizers was dates wrapped in bacon. It doesn't sound very appetizing, but it was actually pretty good - or else I was pretty hungry.







Sailing into Andratx at the end of the race.
Back to Mediterranean Sail Home Page