Climbing The Hand - Superstition Mountains - Thanksgiving Day weekend, 2003.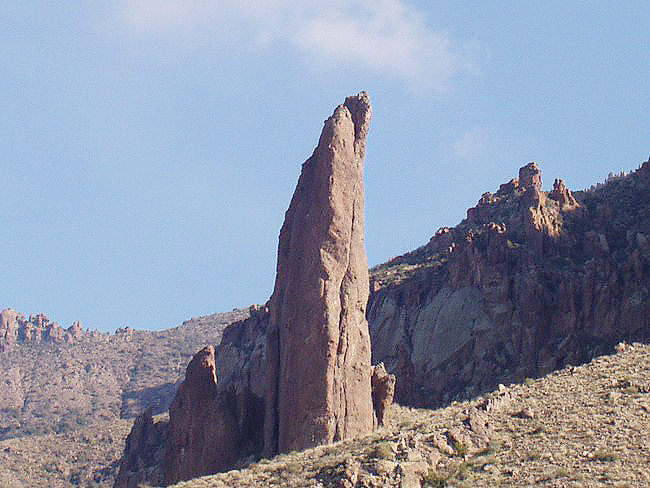 Picture of "The Hand", as you hike in from Lost Dutchman State Park
Pete flew in from China for the holidays, so on the day after Thanksgiving (Friday), Pete, Paula, Brad and I climbed The Hand. This is an easy, but very exposed and therefore scary, classic climb out by Lost Dutchman State Park at the base of the Superstition Mountains. It was a warm sunny day - at the bottom of the climb. But at the top it was very windy and brrr... cold! I was the only one that didn't wish they had more clothes on. We had to wait for "between blows" before we could hear commands shouted from our belay partners - we should have taken small radios on the climb.

Both Pete and I carried cameras on the climb. This website contains pictures that both Pete and I took.

As a note... I am very disapointed at the quality of my pictures. The photo store did not develop them onto a CD as I had requested. So I went back later and had them put them onto a Picture Disk, which was the only available option at that point. The quality is greatly decreased because of this - bummer!!



Getting ready at the base of the climb.